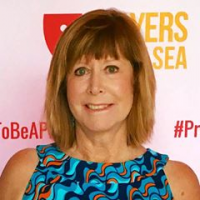 Peggy McGuinness (Legal first name: Margaret)
I'm an experienced business and lifestyle writer and editor, book editor, and writer of articles, profiles, and blog posts. I worked for IBM Corp and other businesses for many years and became certified in copy editing by MediaBistro in 2014. Currently, I write 2 - 4 articles monthly for Atlantic Beach Living magazine in Atlantic Beach, FL. The magazine is part of the Best Version Media corporation.
Personal interests include acting, stage managing, travel, emotional intelligence, volunteer work and real estate. I am a licensed realtor in Jacksonville, FL.
Please check out some of my writing samples here. I've worked in many industries and spoken in many voices. I'd love to be considered for your next project!
Expertise Feature Articles, Business Profiles, Corporate & Marketing Communications, Employee Communications
Skills Writing, editing, event production, acting, real estate, operations management
Location Jacksonville Beach, FL