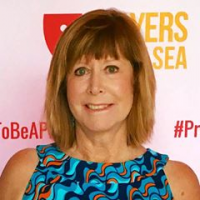 Margaret McGuinness (Known as Peggy)
I am an experienced business and lifestyle writer, editor, and communications/content strategist with additional experience as a copy editor, book editor, and writer of marketing communications, magazine articles, and business profiles. I am familiar with the AP Stylebook and have also used the Chicago Manual of Style when required. Perhaps as important as my skills and experience, I love to write and edit!
I worked for IBM Corporation and other companies over several years and received my certification in copy-editing from MediaBistro in 2014. One of my freelance positions was writing monthly for Atlantic Beach Living in Atlantic Beach, FL as the (print) magazine's writer and content manager. ABL is part of Best Version Media Corporation. I am currently a certified Tobacco Treatment Specialist with Northeast Florida Area Health Education Center (AHEC) and a licensed referral agent with with Keller Williams in Jacksonville, FL.
Personal interests include acting, stage managing, travel, emotional intelligence, and volunteer work in events production, theatrical production, child advocacy and animal (dog) rescue. And, in case you're wondering, I'm terrific at shifting priorities and time management!
Please check out some of my writing samples here. I've worked in many industries and spoken in many voices and would love you to consider me for your next project!
Expertise Content Strategy, Communications Planning, Marketing Communications, Book Editor, Writer and Editor of: Feature Articles, Business Profiles, Corporate & Marketing Communications, Employee Communications, IT Communications
Skills Content strategy, writing, editing, events production, acting, stage management, tobacco cessation, business operations
Location Jacksonville, FL